Digital
Corporate
Annual Report
Photography
by
Paul Chaplo
M.F.A. (RIT)
Based near Dallas, TX USA



Master's Degree
in Photography from Rochester Institute of Technology

AIR TO AIR
PHOTOGRAPHY

SPECIALIZING
IN SHAREHOLDER
RELATIONS
PHOTOGRAPHY:
Portraits
Technology
Products
Facilities
Industrial
CEO Portraits Aerial Photos
Hi-Res Digital
and Film

CORPORATE
VIDEO:
Broadcast-Quality
Stabilized
Helicopter
Aerial Video

SERVICE AREA:
S.E. Asia
USA
Southwest
Texas
Dallas &
Fort Worth, TX



HOME

EXTERIORS

METAL/STEEL
email to: paulchaplo@gmail.com

AIA Assoc., TSA, AIA Dallas
Member Architectural Photographer
PAUL CHAPLO Specializing in
Aerial Photography of
Architecture
and Construction Projects

Facing a deadline
for architectural
photography?

We can help.
paulchaplo@gmail.com


AERIAL PHOTOGRAPHY from fixed-wing aircraft and rotary aircraft - helicopters.

Dallas Aerial Photography & Industrial Photography by PAUL CHAPLO

For more information, email: paulchaplo@gmail.com


Paul Chaplo: raised in a USAF Family, loves to fly!

Contact us today to schedule your aerial photography:

paulchaplo@gmail.com


NEW!
DIGITAL
ANNUAL
REPORT
SITE


HAVE A NEED OTHER THAN ARCHITECTURAL PHOTOGRAPHY?

Annual Report

Corporate Event

Stock

Documentary
chaplo.com "Digital Annual Report Photography Specialist."
CHAPLO DIGITAL PHOTOGRAPHY
Dramatic Annual Report Photography
by Paul Chaplo, M.F.A.

Please visit our newly dedicated Annual Report Site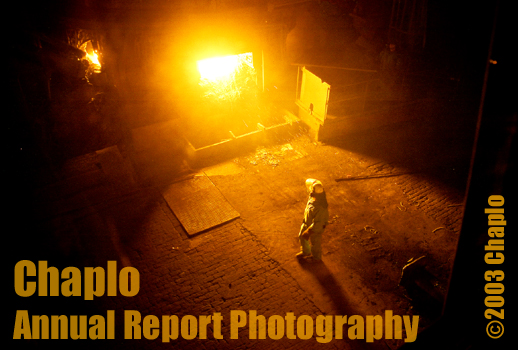 INDUSTRIAL PHOTOGRAPHY: We know how to operate safely while "getting the shot," even in active heavy industrial environments. PHOTO: ©2015 CHAPLO

Digital & Film-Based Annual Report Photography:
We are full-time corporate photographers who bring the latest technology combined with creative flair to create annual report images that are dramatic. Our AR shots stand head-and shoulders above the competition: we take the time to learn your business, familiarize ourselves with your objectives and locations, and create a custom photography plan that gives visual form to your corporation's successes and scope. Chaplo dynamically presents your corporation's people, products/services, and facilities in dramatic images that give tangible visual form to your CEO's vision and your company's scope and direction. Chaplo is a dedicated, hard-working, life-long photographer, not a cross-over from another discipline, who will go above and beyond, with extra effort and excellent photo production-planning, to bring you creative, technically exacting images that positively impact your shareholders.

The Chaplo Advantages:
Years of Fortune 500 experience.
Unparalleled training from the best university photo program in the U.S.A.
The latest, world class digital camera equipment.
Complete image editing, retouching, and enhancing capability.
Experience in interfacing with designers and printers.
Background in graphic arts, printing, design, and typography.

Legendary service. World-class photography. Chaplo

NEW! See our dedicated Annual Report Photography Site: www.paulchaplo.com
Focusing on digital corporate photography !

Paul Chaplo, M.F.A., B.F.A., B.A.
Corporate Photographer
email: paulchaplo@gmail.com
On-Line Inquiry: Response Form

SPECIALIZING IN DIGITAL ANNUAL REPORT PHOTOGRAPHY

Legendary Service. World-Class Photography. Chaplo.
YOU JUST FOUND YOUR NEW ANNUAL REPORT PHOTOGRAPHER.
Give him a call: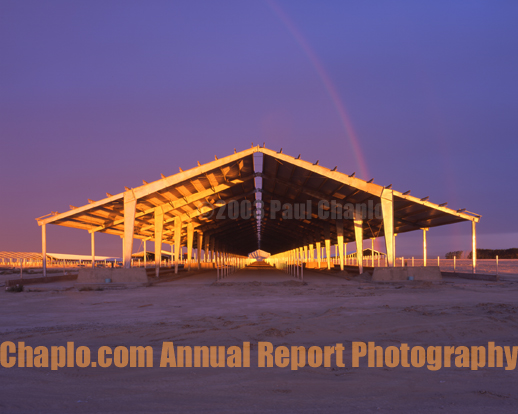 PROJECT PHOTOGRAPHY: We go to the places where your expertise becomes reality -- in the field! In addition, we go beyond the ordinary to capture your projects with drama that communicates the excitement of your successes!
PHOTO: ©2015 CHAPLO

AN EMPHASIS ON DRAMATIC PHOTOS THAT COMMUNICATE:
Chaplo applies creative vision to your annual report photography to bring out the emotional impact of your achievements. on your project as the key objective. We plan for ideal lighting, visibility and altitude to show your building or site at its best! Our dedication to looking for the best conditions and angles makes our work stand head and shoulders above the rest. We are committed, full-time corporate photographers with a knack for great shots. Also, as far as we know, we are the only photographers in our market who offer all formats, both digital and film, including 4x5 inch aerial photography! See the Credentials page to learn more about Paul Chaplo's high-caliber background and experience.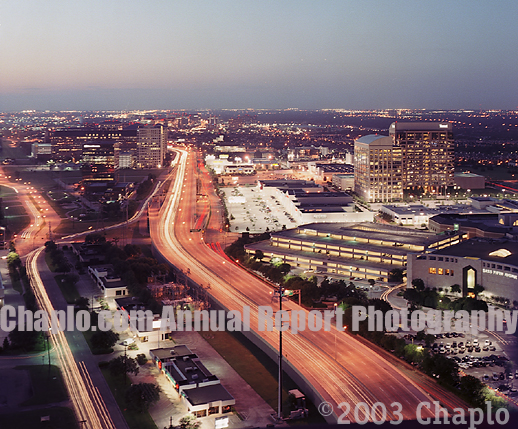 DEDICATION + TECHNICAL EXPERTISE + CREATIVITY: Our formula for success is based on world class training (MFA Photo Degree RIT), years of Fortune 500 experience, and creative flair with a foundation of perseverance. PHOTO: ©2015 CHAPLO

CEO & EMPLOYEE PORTRAITS:
We will interact with your CEO courteously, while building an interaction that reveals his or hers leadership quality and confidence. We are happy to report that we have received many compliments for our appropriate and respectful, yet upbeat, portrait sessions. Also, we are sticklers for planning and we do our homework prior to the session. Our portrait session move quickly, even with complex lighting set-ups, to make the most of your CEO's valuable time while capturing the pose, gesture, and expression that communicate his or hers leadership qualities in a finely crafted portrait.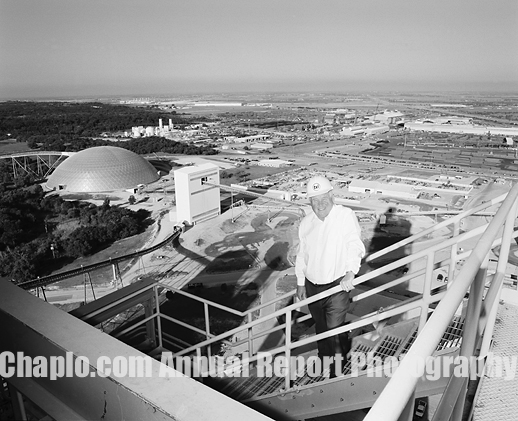 CEO PORTRAIT: Our fast-moving productive portraits session combine proven studio lighting techniques while working on-location for that elusive authentic quality. PHOTO: ©2015 CHAPLO

We also photograph your other team members, employees, and partners in their office, factory or other environments. Our environmental portraits capture the dignity, pride, and expertise of your employees! We bring our studio to them, and even offer available portable power to keep everything up and running, even in remote locations.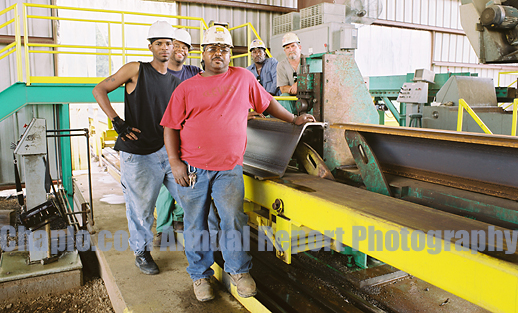 EMPLOYEE PORTRAITS: Chaplo is your environmental portraiture expert, who will capture the pride, expertise, and expertise of you valued team members. PHOTO: ©2015 CHAPLO


HEADQUARTERS & FACILITY ARCHITECTURAL PHOTOGRAPHY:

We are world-class architectural photographers who can photograph in digital, or provide perspective-corrected color transparencies that are breathtaking and print great -- even on double-page spreads. We photograph with a optical-bench large-format camera with the best lenses in the world! Chaplo is looked upon as an industry source for his large format photography knowledge.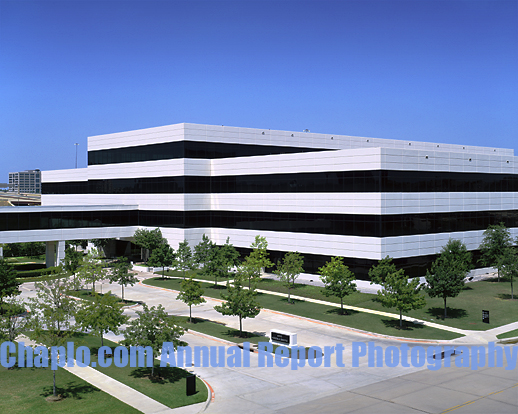 HEADQUARTERS: We can quickly change formats to the 4x5 format view camera for perspective-corrected photography of your key facilities. PHOTO: ©2015 CHAPLO



HELICOPTER AERIAL PHOTOGRAPHY:

Whether you need stills of wide shots that show an overview of several large locations to make show the scope of your operations, Chaplo delivers with helicopter-based aerial photography. Paul was raised around aircraft in a USAF family -- his father, Maj. Victor Chaplo was a highly-decorated Air Force combat and test pilot. Paul was actually born on Wright-Patterson Air Force Base in Dayton, OH. He loves to get in the air to get the one-of-a-kind overview for your annual report and has unequalled mission-planning and pilot communication skills.

INFRASTRUCTURE: See more on our annual report site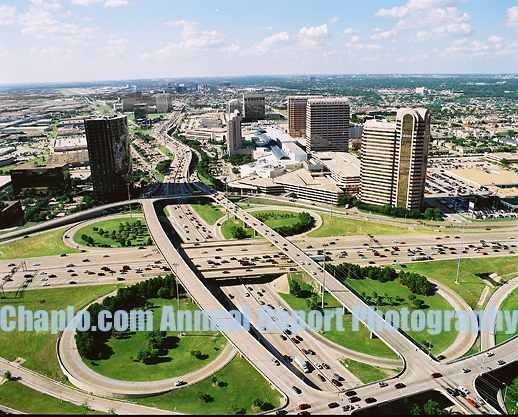 AERIAL PHOTOGRAPHY: Nothing shows the scope of a project, and your firm's successful track record on major contracts like the tremendous overview of our helicopter-based aerial photograpy. PHOTO: ©2015 CHAPLO
CONSTRUCTION AND INDUSTRIAL PHOTOGRAPHY
Below, you can view more of our recent hard-hat type images. Paul Chaplo has successfully shot years of industrial imagery for Fortune 500 clients, and knows how to work in active production areas. Paul Chaplo has solutions for difficult industrial lighting environments that require color-correction and digital enhancement to produce an effective color photograph. Also, we are experts in fine black and white photography from digital and film capture.
The CHAPLO Digital Advantage:
- Faster turn around saves you time.
- No film or lab services needed -- saves you money.
- No film grain = clearer images.
The image quality of digital photography is now outstanding !

We can photograph in film or digital! Let us help you select the format or blend of formats that fit your Annual Report needs to a pixel !



LOCATION PHOTOGRAPHY EXPERTS: Our equipment is packed in air cases and ready to fly! Chaplo has you covered with world class digital annual report photography. PHOTO: CHAPLO


We can travel to your locations worldwide, photograph your key personnel, projects, and operations, and FTP a digitally-retouched high-res file to you faster than you can say "digital photography." We exceed customer expectations! Give us a shot on your next job. Let us help you make that deadline !

(Just click on the response link or email us!)


All images ©2015 Paul Chaplo, Corporate Photographer. All Rights Reserved Worldwide.
Annual Report Photography Services for the USA from Dallas / Fort Worth, Texas.

Please email to: paulchaplo@gmail.com for an estimate
on your next annual report photography project.

PHONE: CALL ANYTIME NUMBER





AIA Assoc., TSA, AIA Dallas
Member

[ home ] [ exterior ] [ interior ] [ aerial ] [ patio ] [ metal ] [ annual report ] [ personal ] [ bio ] [ news ]
[ contact ]